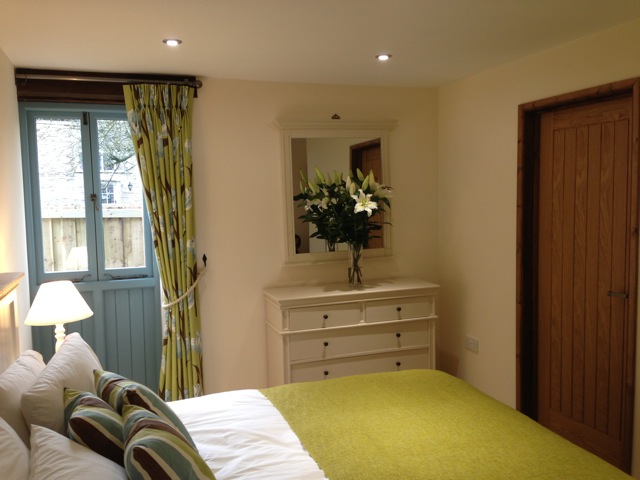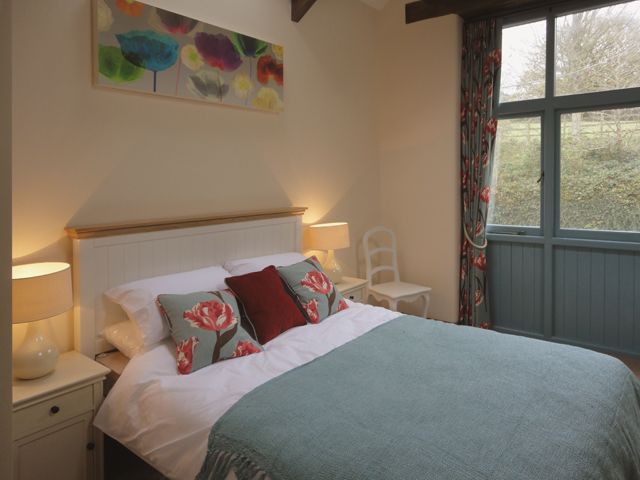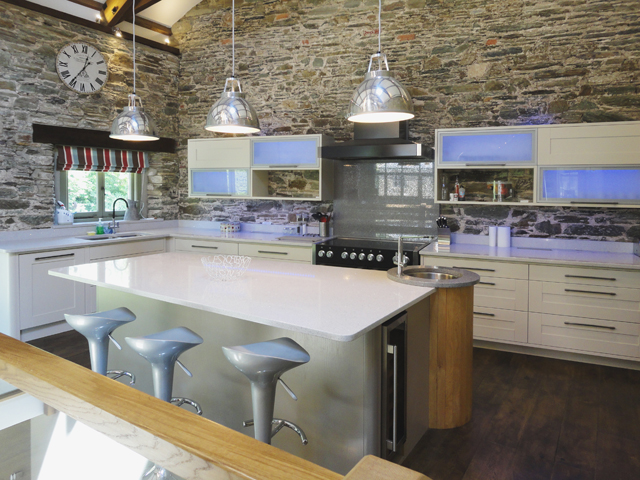 The space had to work all year round, and whilst very close to the coast, is situated in a quiet leafy lane, surrounded by open countryside. With this in mind we wanted to avoid the typical 'blues and whites…nautical look' and opted for a palette of stone, soft blues and red upstairs in the vast living area and 2 main bedrooms, with the same fabrics used in vibrant apple green, stone and the same soft blue in the bedrooms and hallway areas on the ground floor. The tones were picked up in paintwork, and delightful painted furniture used in some of the bedrooms.
Whilst working to a theme, every room has an individual character, and typically all the window openings varied in size and shape. In the main room alone, we had 7 windows to furnish and used a mixture of fabrics to distinguish the living and kitchen areas. Jim Lawrence hand forged poles were installed where we had space for decorative finials, and Silent Gliss Metropoles in a matching finish were used for the very large barn openings where functionality was our main concern. Roman blinds were fitted on the smaller windows and above the sink.
The time spent sourcing lamps, pictures and all the fabulous cushions provided the finishing touches and make the barn a most appealing and comfortable holiday destination.
This is reflected in the many positive comments received from visitors to date.
The barn is available to rent through Helpful Holidays.
❝
Barbara exceeded all our expectations with designing and fitting these magnificent curtains. Our small apartment looks gorgeous.
❞